Virtuous Mobile App Development Services :
As a meritorious MAD (Mobile App Development) Company, we pledge to build Applications with the latest and best technology for our comprehensive range of Mobile App Development Services.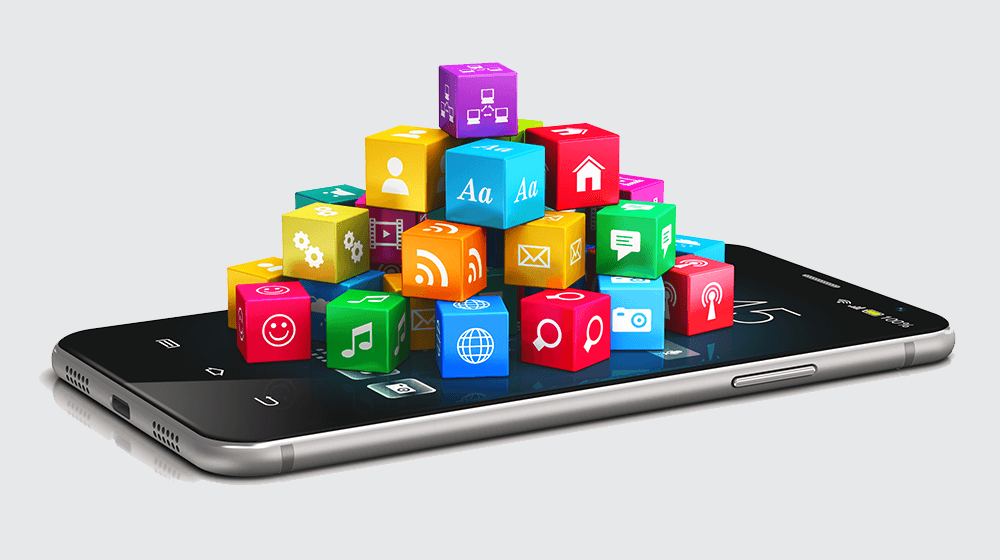 Our Wideband of MAD services:
Our Developers work with the best and the latest technology to build highly advanced applications on demand. Have a look at the services we provide:
React native/Cross-Platform app development:
As a supreme & leading Mobile App Development Company, we build high-speed cross-platform React Native Applications for our customers with our React Native App Development Services. Our cross-platform applications enable our customers to preserve their capital, span and grinds to make different platforms' apps.
Hybrid app development:
We harness the strength of Drupal to develop robust mobile applications with our hybrid app development services; we deliver native app background and functionalities even on browsers. Having developed Hybrid App Design for numerous eminent businesses, we vow to provide & deliver beyond your expectations.
Progressive App development:
Progressive web app development allows users to utilise the identical codebase for diverse platforms, and it substitutes all your platform-specific applications with just one cross-platform app. As a top custom Mobile App Development Company, we create apps utilising progressive development that improves execution, functionality, and safety.
IoT Development:
At Vervebot, we cater fast and commercial-ready IoT solutions to authorize your business with a competitive benefit. Our expertise extends from the mobility and web to the cloud, business applications, big data analytics, BI, etc. We tailor extensive IoT ecosystems that serve improved operational efficiency, client knowledge, and development for businesses. We offer high-end, dynamic, and end-to-end IoT app development services customized to solve real-life issues. Our proficient developers are competent in developing applications utilizing hardware or Software using various communication means like Wi-Fi, Bluetooth, NFC, etc.
AR App Development:
We at Vervebot allow you to reinvent your trademark with effective marketing campaigns via the development of Augmented Reality Apps. With our high-tech AR apps, you can leverage a more prosperous user experience to set an interactive association with your clients. Our AR app developers are professionals in combining ingenuity and innovation to provide matchless solutions for various enterprise verticals. We stick to the most exemplary industry standards to create AR apps that match the customer's necessities to perfection. We are committed to supplying cutting-edge apps within the suggested time and at competitive costs.
MAD(Mobile Application Development) Process
As a top-flight mobile application development company, we track a streamlined procedure for developing your client-specific application to offer ultimate results.
Initial Calculation: It begins with understanding your necessities and supplying a feasible solution matching your company or industry goal.
Designing: Our group of professionals make a blueprint & wireframe to deliver a little vision of the app's viewpoint in the sooner place.
Development: After completing the design, we begin with end-to-end development operating the aspects of multiple technologies & tools.
Testing: We conduct rigid testing to guarantee smooth functionality, protection, and bug-free functionality.
Deployment: Eventually, we deploy the mobile app on a different app store or your server and prepare it for users to access.
FAQ
Is mobile application development challenging?
No, mobile app development is not that tough when you hire a professional application developer. It counts on the expertise of a developer to construct your app development procedure that goes streamlined and customizable.
How considerably does it cost to create a mobile application?
The expense of developing a mobile app is founded on your industry necessities. The kind of application, needed components, platform, integrations, and several additional elements are accountable for evaluating the cost of app development services.
How many sorts of mobile apps does Vervebot develop?
Our mobile app developers have successfully operated on various apps, from utilities, entertainment, travels, finance, social networking, productivity, climate, and industry to gaming and teaching apps.