Eminent IOT Development Company
Our IoT development company assists businesses across the globe in tapping into the endless possibilities of internet-of-things. We offer complete IoT development services that help to boost your business's growth with our modern IoT Apps.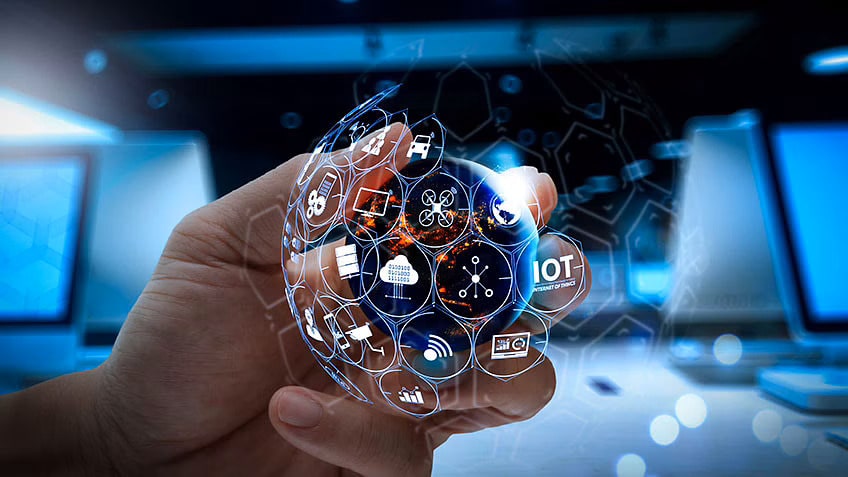 Our Stellar IoT Development Services
We use the most advanced technologies and tools for IoT Development. Our wide-ranging internet-of-things-development services offer end-to-end IoT application development at reasonable costs. A few of the Internet of Things Development we are involved in include:
IoT App Development:
Being an IoT Application Development Company, we'll help you obtain the best IoT development solutions. Our professional solutions allow us to create connected products and transform existing developments into ones that can do more effectively.
Business Analysis and Consulting:
Find out the full power of IoT technology and discover how it can help you optimize your processes, decrease costs, and enhance service quality within your business. IoT consulting services and Software and hardware recommendations are what we provide.
IOT Gateway Development:
We're a one-stop IoT Software Development Company for all your IoT development requirements. Therefore, we design an IoT gateway to your application.
Backend & API Development:
Our skilled IoT Application Development Company programmers and developers provide unique backend and API development solutions to our top clients.
Data Analytics:
Our innovative IoT mobile applications function in the most advanced data analysis quality that best fits your business's requirements.
Why should you choose our IoT development firm?
Our clients are our priority. We have consistently maintained and returned excellent upshots for nearly two decades. We have a few additional reasons to ensure that we're the best-trained customized IoT App Development.
Our IoT developers hold computer science and engineering degrees and have extensive experience across various industries and extensive knowledge of the most recent IoT developments.
Alongside IoT application development, our team of experts can also help you improve your company's productivity by developing an efficient digital strategy and data pipeline.
We are an IoT software development firm that offers solutions for the medical, financial, and retail industries. We can provide the client with our dedicated development team or fill in your gaps by bringing in designers, managers, and security specialists.
Quick time to reach the market
The speed of development is essential to IoT development Software. Our engineers can assist you in developing your ideas into a Proof of Concept (POC) and later an MVP by employing proven software development techniques and DevOps techniques.
More resources, more results
Ukraine has grown into one of the largest IT hubs, providing top software developers at reasonable costs. By choosing Relevant as your partner in software development, You don't need to hire, headhunt or test developers on your own.
Cybersecurity is an integral component of the development process for Software at Relevant. Our development platform ensures the security of your IoT devices and systems, applications, and data are always protected.
Being an all-inclusive IoT Development Company, we take care of all software product requirements while offering end-user-specific applications. Here's an explanation of how the IoT concept operates:
SENSORS
The device requires a detector following the request, like tracking the location, following the vehicle closing the door, changing the climate, and more.
IP ADDRESSES
Contact protocol allows the location system and identifies networks and is crucial in IoT operating. To communicate with another device, every device has to be assigned an IP address over the internet.
IOT APPLICATION
It is possible for the IoT app executive to manage the device's actions anywhere at any time. The IoT app allows the supervisor to communicate with the device via sending orders (Cloud services permit to determine if the device's statements) which allows it to complete the task assigned on behalf of the intelligent device.
IOT GATEWAYS
IoT gateways can be constructed by placing customized devices. They connect these devices with the web using various communication methods, including Bluetooth, Wi-Fi NFC, iBeacon, BLE, and more. It lets devices talk to one another.
EDGE IT
IoT data may cost enormous bandwidth. It could affect storage security and security, slowing down the speed of processing. IoT Data is processed near sensors or at other locations on edge by Edge IT systems. Finally, it is converted into useful information.